Mary Anna and Joseph Stabell, ca.1900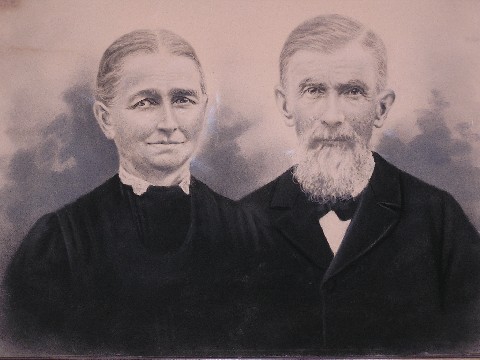 If you copy these photographs or text to your own
family history or into any other work,
please add the appropriate credit.
For example:
"The source of this photograph is
the Genealogy of Brian J. Smith at
www.smithancestry.com."
Joseph Stabell (1844-1914) and his wife Mary Anne Fix (1851-1925) of Alden, New York.
The original is is a large charcoal drawing, approximately 16 x 20 inches. No date is given, but it appears to be from about 1900.

Thank you to MaryLou Frazier for contributing this item.
See Also: