Freeman Family in an Automobile, 1917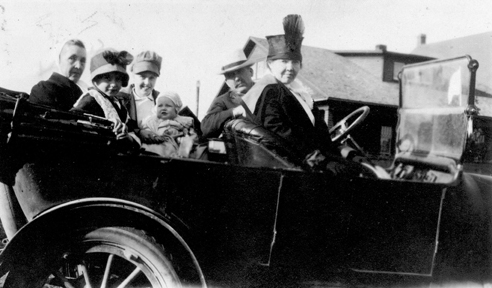 Left to right:
Unknown baby
Frank Freeman
Written on the back of this photo is: "1917." In a different hand is written: "Frank Freeman driving. Maggie Freeman. Back seat: Susan Pierce, Leola Smith, Eula Murphy & baby."
This photograph belonged to Leola Smith Chrysler. The original of the photo is currently in my possession.
See Also: