Anna Balthasar's Family Album, Photo # F7
Cecilia Balthasar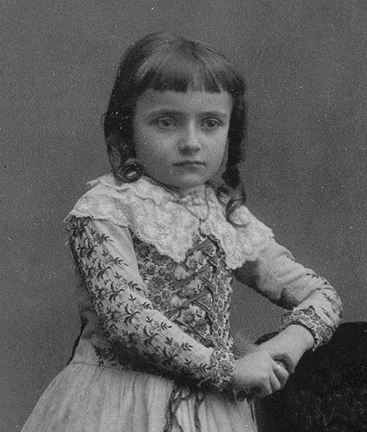 If you copy these photographs or text to your own
family history or into any other work,
please add the appropriate credit.
For example:
"The source of this photograph is
the Genealogy of Brian J. Smith at
www.smithancestry.com."
This is a loose photograph kept inside the cover of Anna Balthasar's photo album.
Barbara Cecilia Balthasar, born 1882, is the daughter of Frank X. Balthasar and Mary Ailinger.
See Also:
Home Page for This Genealogy Website