Anna Balthasar's Family Album, Photo # 35c
Christopher Balthasar and His Family?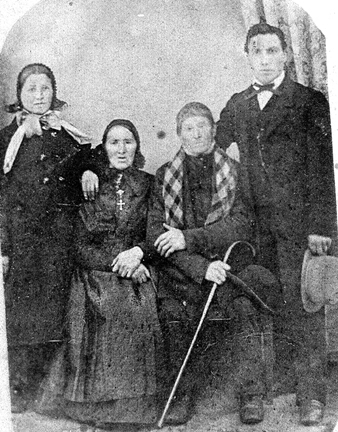 If you copy these photographs or text to your own
family history or into any other work,
please add the appropriate credit.
For example:
"The source of this photograph is
the Genealogy of Brian J. Smith at
www.smithancestry.com."
This appears to be the oldest photograph in the album. The people in it are not identified. Seated in the center are an elderly woman and man. Standing beside them are a young woman and a young man. The original photograph bears the name and address of a photography studio in Buffalo.
Because of its placement in this album, it is possible that the elderly couple might be Anna Balthasar's grandparents, Christopher Balthasar (1792-1869) and Suzanna Levenig (who died prior to 1855). The young adults might be their daughter Theresa (1835-1895) and one of their three sons: Henry, William, or Francis. The man standing on the right does resemble William Balthasar. (Compare to photo 34c and photo 35d.)
Close-ups from this photograph: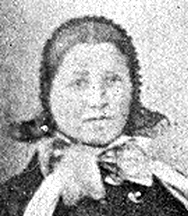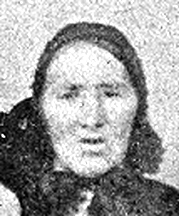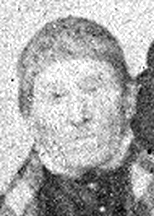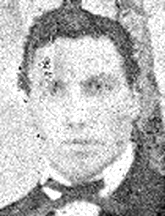 See Also:
Home Page for This Genealogy Website