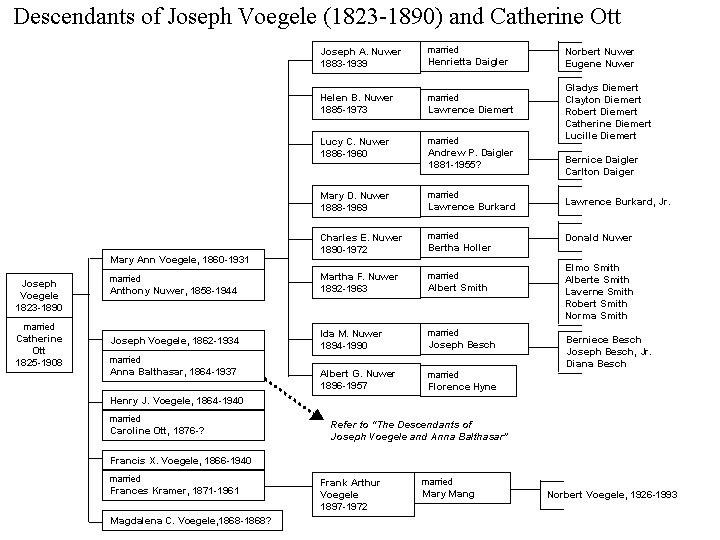 Click a name to go to the genealogy entry for that person. This does not work for every name, because not every person on this chart has a genealogy entry.
You should be able to print this chart onto letter-size paper using landscape orientation.
In this chart:
The people in the first column (Joseph Voegele and Catherine Ott) are my great-great-grandparents
In the second column is my great-grandfather, Joseph Voegele (1862-1934), with his brothers and sisters and their spouses.
The people in the third column (Joseph A. Nuwer through Frank Arthur Voegele) are the cousins of my grandmother.
The people in the fourth column (Norbert Nuwer through Norbert Voegele) are my mother's second cousins.
See Also:
Comments? Suggestions? Send a letter to Brian...