Passenger List for the Sailing Ship Catherine
Arriving at New York on 29-May-1843
See Also:
Site Map for This Genealogy
Emigration and Ship Passenger Lists

Here is an excerpt of the first page of the passenger list of the ship Catherine, which arrived in New York on 29-May-1843.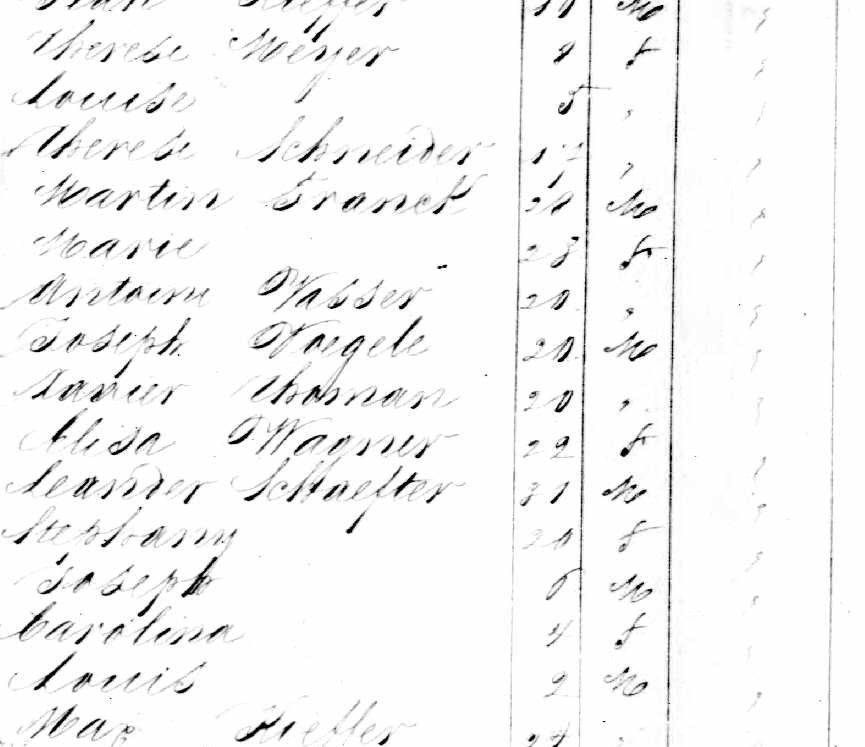 Click this excerpt image to see the entire page.
One passenger appearring on this list is my ancestor, Joseph Voegele (1823-1890). Other passengers, such as Xavier Thoman and the Schaefter family, originated in Soufflenheim, the same town as Joseph.
Comments? Suggestions? Send a letter to Brian...