Marriage Record of
Joseph Voegele and Catherine Miller
February 1, 1821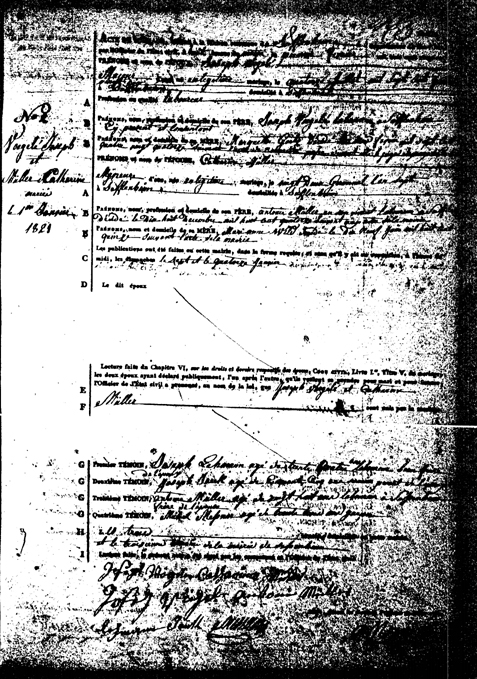 This copy has lost a lot of detail during its conversion to the internet. It is a lot easier to read it on the microfilm reader in the Family History Library or in the Online Archives of Bas-Rhin.
Here is a close-up of the section describing the death of the groom's mother, Marguerite Goetz. I wish I could read this clearly. If you can, then please write to me.