Josephine Voegele Staebell, 1910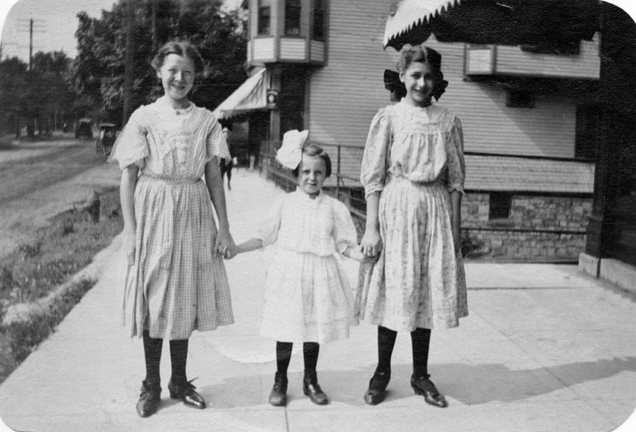 If you copy these photographs or text to your own
family history or into any other work,
please add the appropriate credit.
For example:
"The source of this photograph is
the Genealogy of Brian J. Smith at
www.smithancestry.com."
This photo was taken in 1910 on Central Avenue, Lancaster, NY, next to Maute's Hardware Store.
The girl on the left is Genevieve Maute, the daughter of John Maute and Mary Balthasar. She was born in 1896 and died in the flu epidemic of 1918.
The girl in the center is unidentified. However, given the resemblance, she might be a younger sister of Genevieve.
The girl on the right is Josephine Voegele (1897-1991), the daughter of Joseph Voegele and Anna Regina Balthasar. She married Frank J. Staebell.
This photograph is from the photo collection of my mother, Alice Staebell Smith.

See Also: