Frank, Ruth, and Maggie Freeman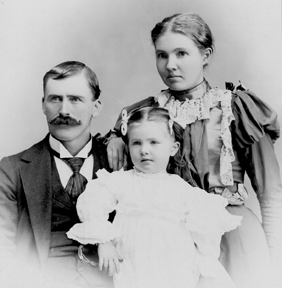 Frank and Maggie Freeman with their daughter Ruth Freeman.
Written on the back of this photo: "Frank, Maggie & Ruth Freeman" Logo on the front of this photo: "McManus Bros., Traverse City, Mich."
The original of this photograph is in the possession of Leola Smith Chrysler, the niece of Frank and Maggie. I made a scanned image copy of it in February, 2001.
See Also: