John Nuwer and Catherine Kieffer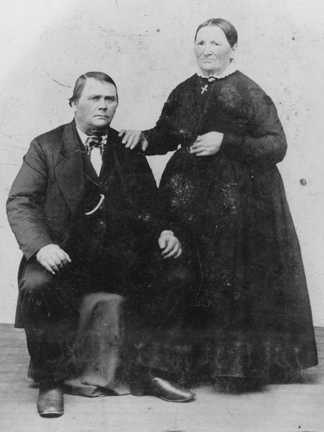 John Nuwer (1819-1897) and his wife Catherine Kieffer (1819-1882). They are distant cousins of the Voegele family. Like the Voegele family, the Nuwer family came from the village of Soufflenheim in Alsace, France, to America in the 1840's and settled in Lancaster, New York. Everyone named Nuwer in America today are probably descendants of John or his brother Frank.
Their son Anthony Nuwer (1858-1944) married Mary Ann Voegele (1860-1931), the daughter of Joseph Voegele (1823-1890) and Catherine Ott (1825-1908).
Thank you to Dr. Donald Nuwer for contributing this photograph.
See Also: