Bill Smith of the 1800's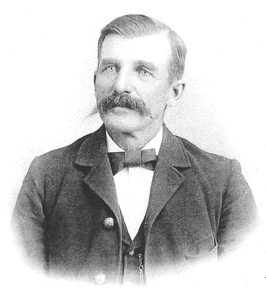 Bill Smith, husband of Emma D. Smith. He is my great-great-grandfather.
On the the front of the photo is this logo: Lockwood, Manistique, Mich.
The original of this photograph is in the possession of Bill's granddaughter, Leola Smith Chrysler. Leola made a plain-paper copy of it for me.
See Also: