Louis J. Mesker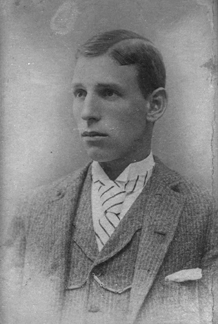 Louis J. Mesker was the father of Beatrice, Bud, Joe, Frank, and Bianca Mesker. He was my great-grandfather.
This photo was part of a collection passed from Joe Mesker to his sister Bianca Mesker Smith to her son Bill Smith to me.
On the back of this photo is a note signed "Jos. F. Mesker" that reads: "My father Louis J. Mesker, Died March 25th 1906."
See Also: